To hold patients accountable, clinicians must educate patients on the process with clear, transparent and sincere communication.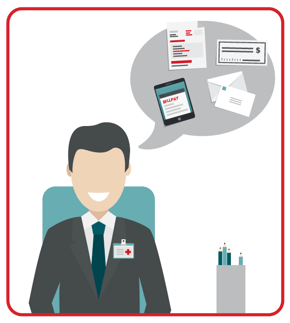 With a larger portion of the financial responsibility shifting to patients comes a new focus on collecting upfront and a need for pre-service, point of service and post-service collection strategies.
This also means practices need to change the way they communicate with their patients:
What are the best ways to communicate with patients?

How frequently should I reach out?

When should I communicate with patients?

What are the best means of communication?
Practices have to implement different communication strategies to reach patients at every opportunity.
Learn more in our latest article: Communications Strategies to Improve Patient Accountability